Companion & Personal Care Services
Our dedicated team will create and manage a personalized care plan for you. With experienced care specialists and friendly companions, we ensure consistent, high-quality care. Our flexible caregivers are available whenever and wherever needed, allowing you to enjoy your regular activities with confidence and support.
Skilled & Complex Nursing Care
Our skilled care provides advanced medical assistance for your loved one's most advanced medical needs, including recovery from illness, injury, or surgery. Our experienced nurses and caregivers collaborate with you and your loved one's physician to create a safe and supportive care plan at home.
Dementia Live ®
Dementia Live ® enhances dementia care understanding. This technology helps gain insight into the daily experiences, mindset, and capabilities of individuals with Alzheimer's or other forms of dementia.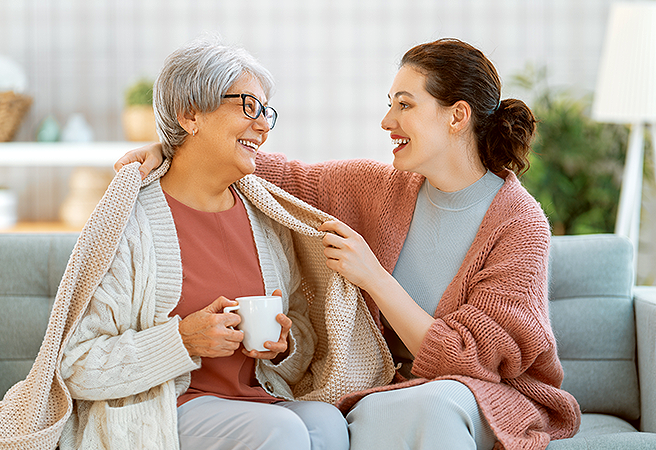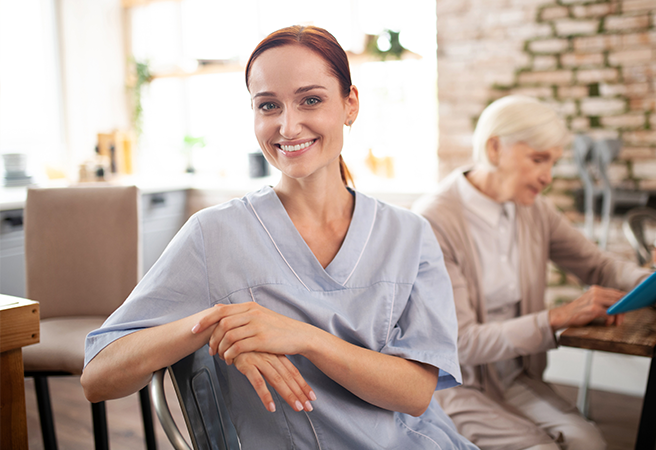 Career Opportunities
Join our growing agency to make a meaningful impact. Our supportive management team will advocate for your growth and provide valuable learning opportunities. Our work environment focuses on elderly care and disabilities, helping you achieve your career goals. If you have a passion for serving others and making a significant difference, join our team today!

We Take Our Senior Care Personally
Our mission and values are deeply influenced by personal experience. Losing our mom prematurely due to an unexpected illness left us unprepared and lacking the necessary support and information to make the best decisions for her care. We faced immense pressure and rushed into life-altering choices on her behalf, as she lost the ability to make her own medical decisions. This profoundly shaped our perspective on the healthcare system as a whole.
Professional, Knowledgeable
& Caring Staff
"I found the staff to be professional, knowledgeable and caring. I really appreciated the detail information they provided after each visit"

- Michelia G.E.
Supportive & Encouraging
"Lean on Dee has been amazing! I can't say enough good things. I give all the credit to the amazing staff that have worked with my mom to get her back to health. They are so supportive and encouraging!"

- Tiffany M.
They Have Been Great
"Working for Lean on Dee has been great. I am able to manage my hours as well as meet and assist with new people."

- Zara B.
What Is Your Primary Care Need?
Share your situation and current needs with us, and we'll arrange a complimentary phone consultation to provide you with the appropriate support and care services. Our aim is to help you live well and age successfully in the comfort of your home.